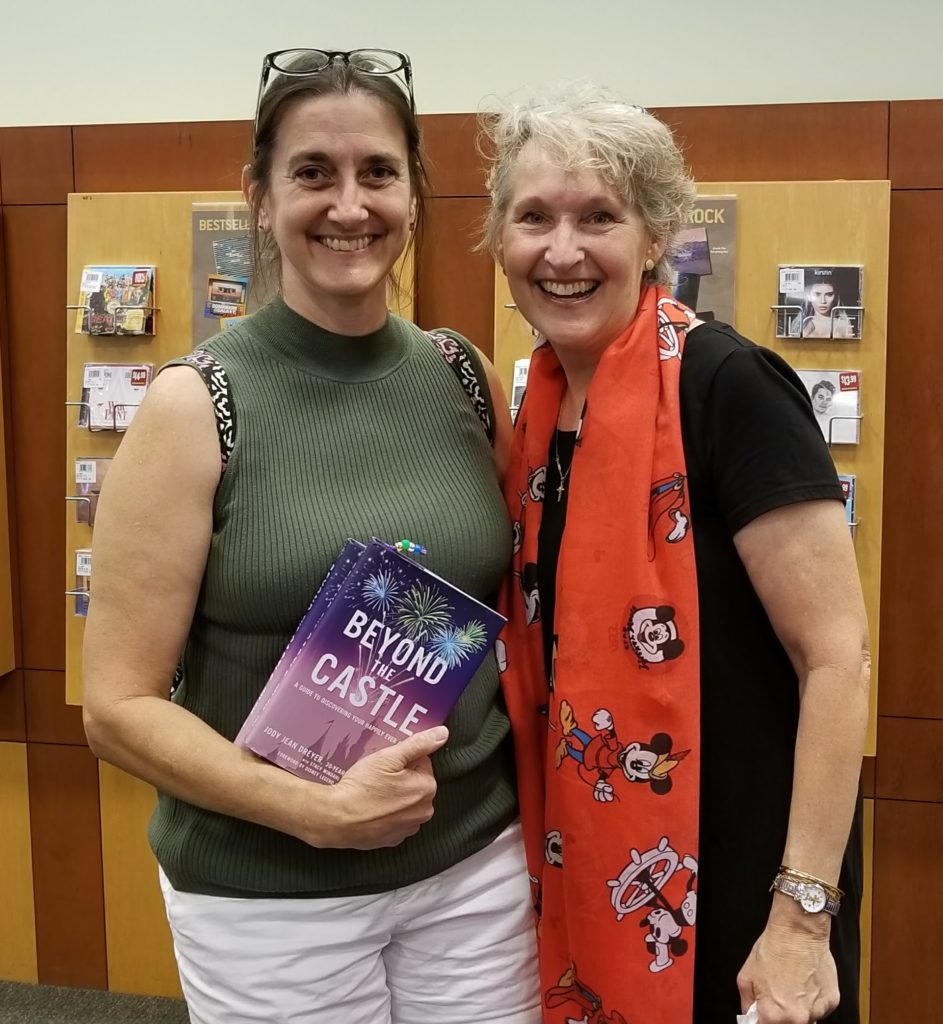 Recently, I stepped backstage to meet Jody Dreyer at my local Barnes & Nobel. Jody's a former Walt Disney World Cast Member. She's held twenty-two positions in her 30-year career there so she knows a thing or two about the Mouse.
Personally, I had no real idea who she was when I was first given the opportunity to preview her book but I was drawn in by the Disney connection. I was told, "She's the best friend you haven't met yet." Through reading "Beyond the Castle…" and also listening to Jody's narration on audiobook, I believe I've learned who she really is. Definitely best friend material.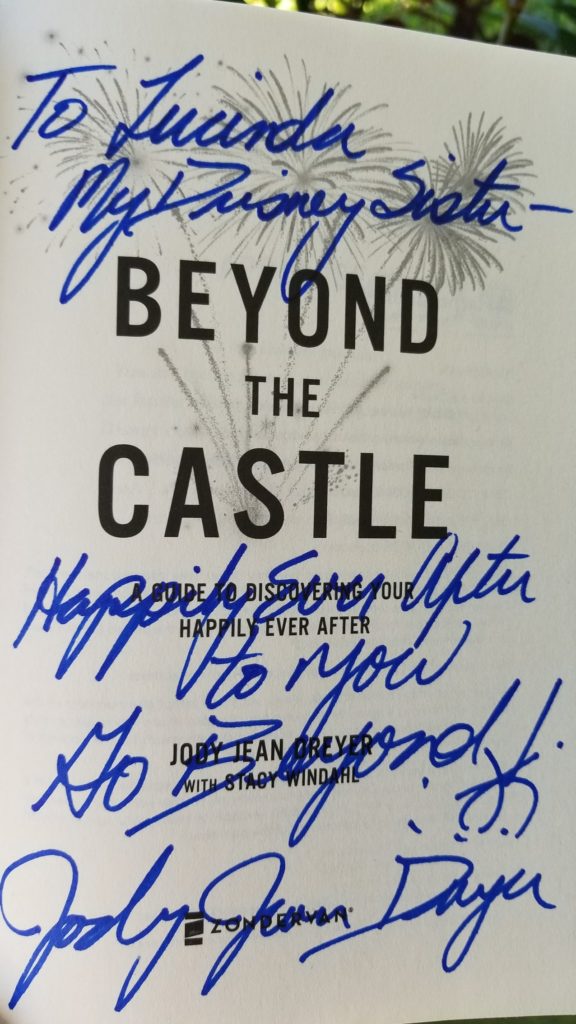 At the book signing, it was easy to see how well-liked she is. She's as personable as you'd expect. Her warmth and attentiveness are clear. One might say, she's pixie-dusted. I would. I just did.
I loved being part of the preview and sincerely enjoyed reading "Beyond." Meeting Jody in person was the icing on the cake. And the cherry on top. With sprinkles. ;o)