It's birthday time again, which gives me a great excuse to make a new Disney-themed cake. I suggested "Inside Out" for inspiration and my daughter approved the idea. We discussed plans for our cake and went shopping together in hopes of finding the right items to bring our visions to light. A "core memory bank" cake seemed achievable. Layer cake with rows of colorful imbedded candies…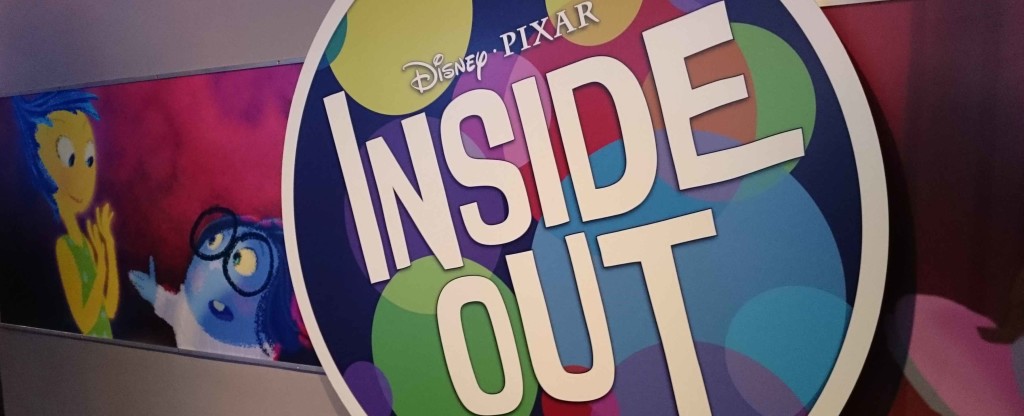 …but after shopping at a craft store, a party store and our local Target, we went with these items and a new vision for our Pixar-perfect cake.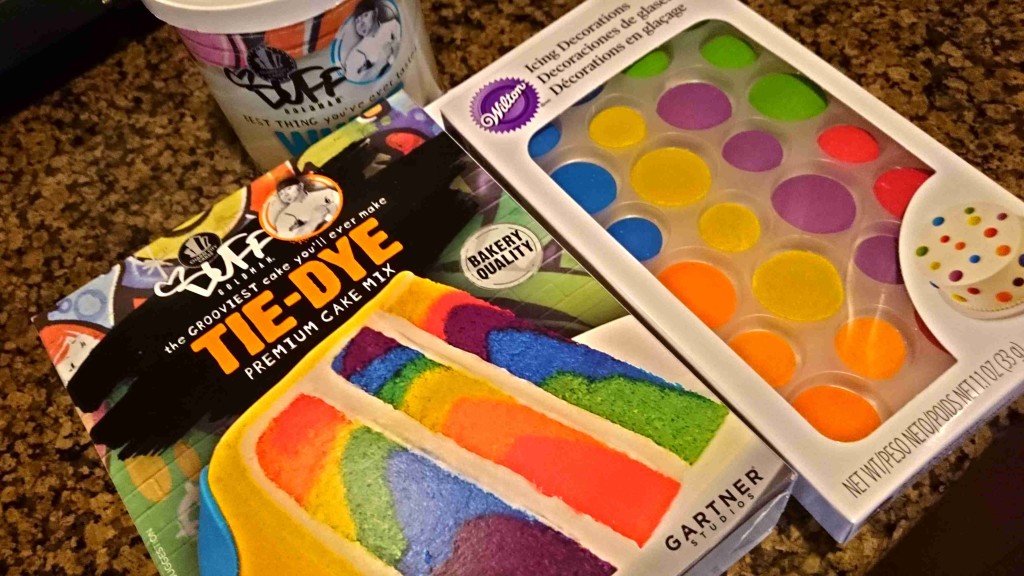 And it looked like this: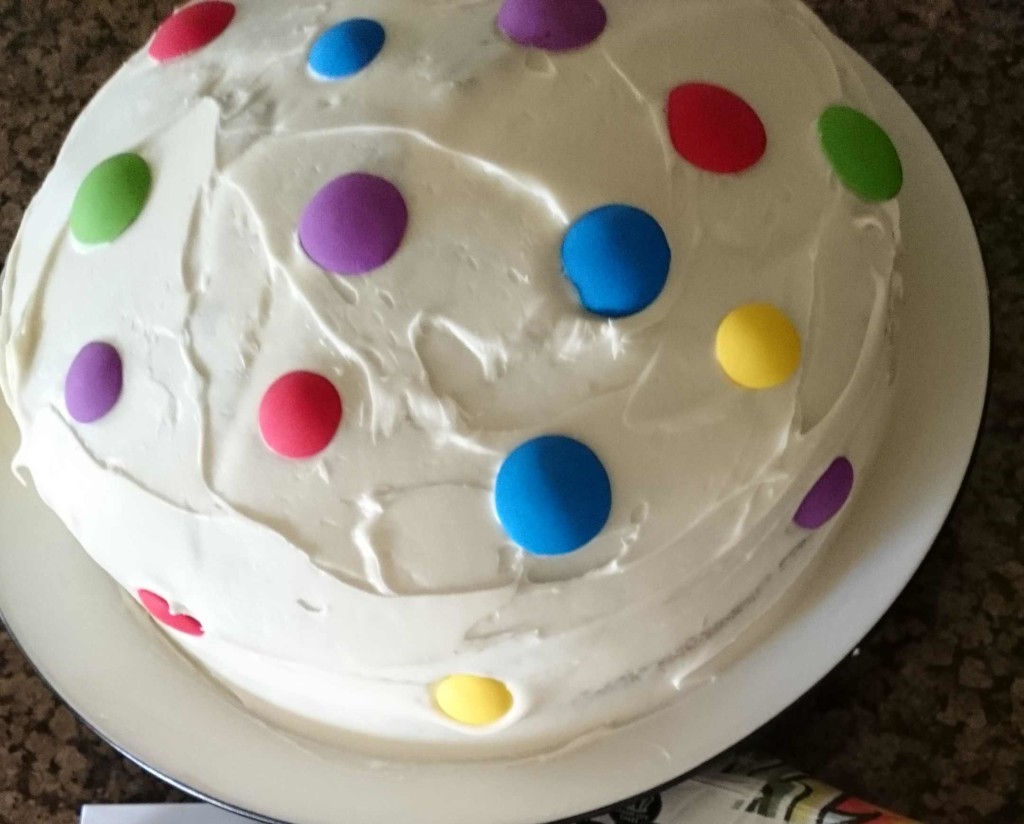 Which is nice enough, but not "Inside Out" enough. I shopped around for mini-figures to place on top of the cake but had no luck finding any. So, I grabbed a stroller card at the Magic Kingdom (thanks for the suggestion, Heather!), and made some cute cake toppers with these items.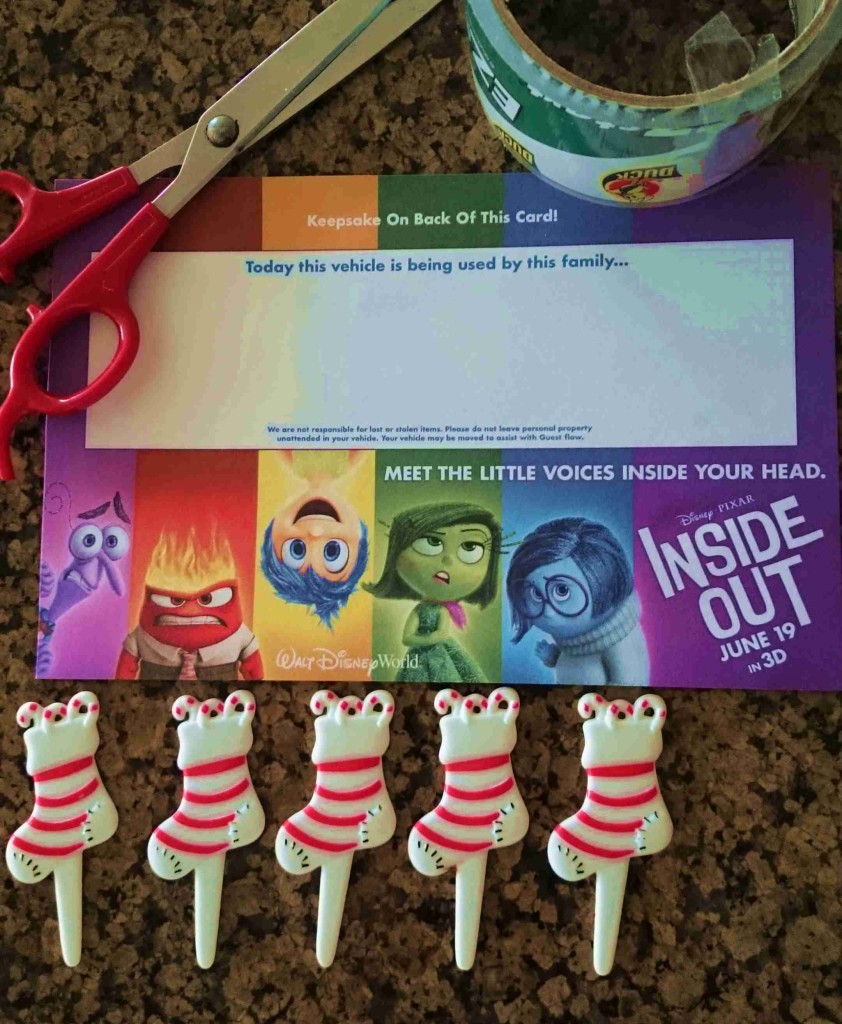 And there you have it! An easy-to-make, yet fairly fabulous Disney-Pixar "Inside Out" cake.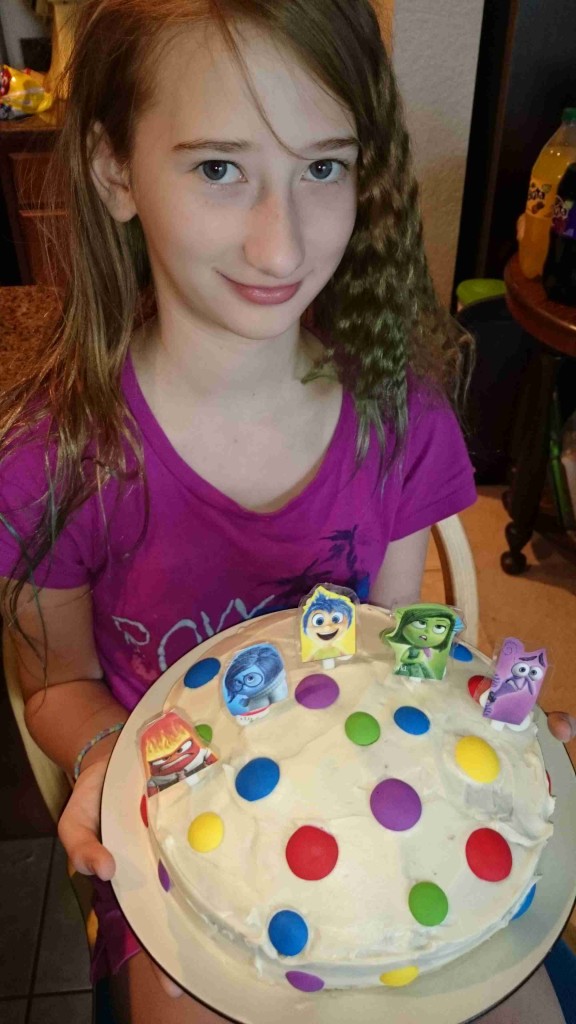 Notes about the products: My party attendees and I were not impressed with the edible decorative disks. They were hard to bite and mostly flavorless. Maybe you're not supposed to eat them. I suggest you don't. The cake was very tasty, but didn't rise as much as I expected. Maybe I did something wrong. ? The icing was perfectly scrumptious-loved it!