I received free products in order to host a Disney Side @Home Celebration. The opinions expressed here are my own.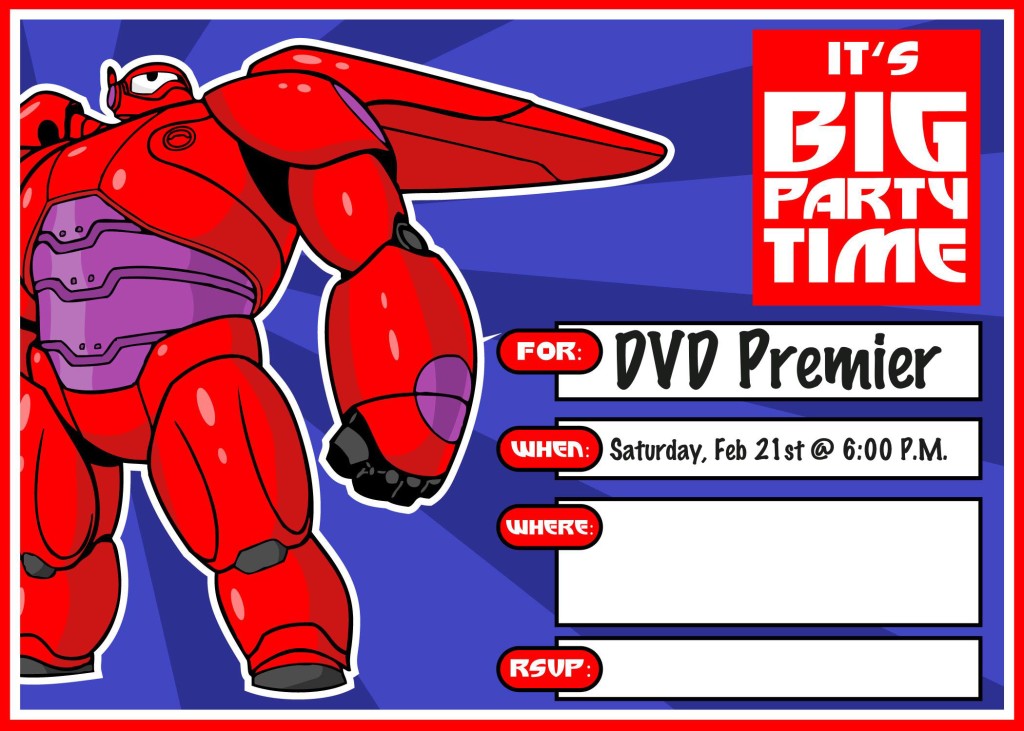 I enjoy hosting a themed event with a lot of unique features but I don't like to spend a ton of cash. This #DisneySide party has been especially fun to plan, yet not terribly expensive. I'm very happy with the plans I've made.
The party theme is DVD Premier Night for "Big Hero 6." This is not an easy movie to find goodies for. There are no Big Hero party supplies anywhere that I could find (other than etsy). No big tragedy though. I think I have it covered now.
This will be a simple party. I tend to go overboard at times, which can be stressful. Keeping myself in check with this one.
We're going to play Disney Apples to Apples and/or Disney scene it?, eat sweets then watch the movie with popcorn. I bought "Big Hero 6" on iTunes so we'll be able to view it before the DVD release on the 24th. See? Easy-peasey. No sweat.
My Big Hero Decorations:
My front room has been converted to a family theater for the "Big" premier night. Baymax 2.0 kites hang around the room. I love the way they look…and the fact that they were free is a great bonus. A large colorful beach towel is the centerpiece and is hanging above/behind the movie screen. A red plastic table cloth hangs behind the towel and adds contrast. Red and black streamers with white balloons will be hanging there too…those are on tomorrow's to-do list.
The treat table in the kitchen will be decorated with white streamers and black balloons. I can't start on that until party day. We still need the table for meal time. I bought plain white plates and napkins to use, red & black forks and spoons. I still need to make food labels and buy food…also on tomorrow's to-do list.
My Big Hero Menu:
Fredzilla Fireballs – rice crispie treat balls with orange and yellow (maybe gold) crystal sugar sprinkles
Wasabi gelatin salad – my own very special lime gelatin dessert, a family favorite
Hiro Fortune cookies – save myself some time, buy these at the grocery
Honey Lemon Bars – find a recipe or buy a box mix
GoGo Grape Punch – grape and pineapple w/Sprite
Baymax Cake or Cupcakes – white cake, white fluffy icing, keeping it simple
I've already assembled treat bags with red rocky candy suckers, Japanese crackers and candy from Epcot, HP photo paper packets, coupons, Disney Parks luggage tags, Mickey tattoos, and some nail polish and card games that came with my party. I'm also going to send my guests home with copies of pencil games and coloring pages. Not a bad haul, I hope.
Yikes! Only 2 days until party time. I sure hope I can pull this off. Wish me luck!
I received free products in order to host a Disney Side @Home Celebration. The opinions expressed here are my own.