Very nearly Easter now…but there's still time for this really cute and easy-to-make gift. I made a basket full of them one year and passed them out to my sisters at our family gathering.
I'm including the instructions here on my blog because I got the idea from a towel animal I received at Walt Disney World Resort…so it's Disney. Right? ;o)
For each bunny you make you will need one wash cloth and one rubber band. They'll be cute as can be with just these two items, but you may embellish with buttons and bows if you wish. I inserted Hershey's miniatures into the folds of bunnies I gave to my sisters.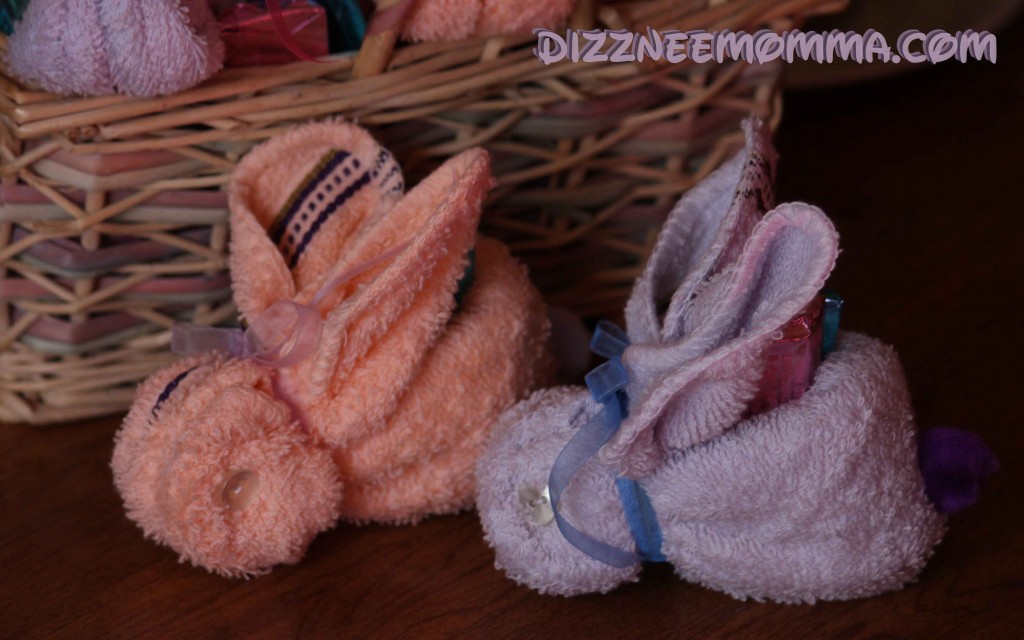 Place your wash cloth out flat, unfolded on a table in front of you. Fold-in two alternate corners into the center as shown in the photo below (folded cloth on left).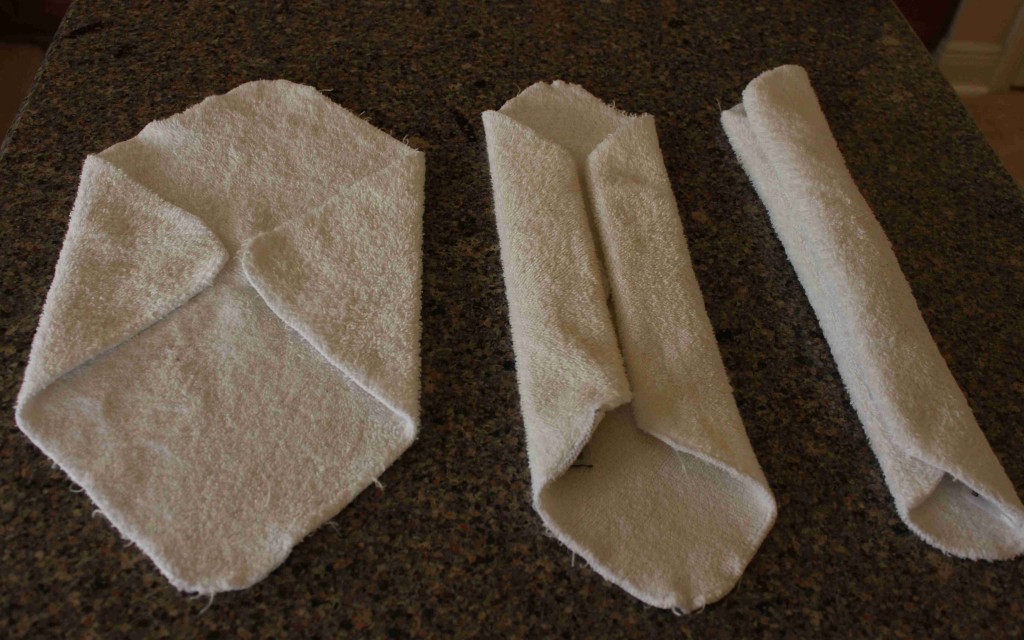 Next fold those newly formed sides into the center (folded cloth in center) and then fold in half as shown (folded cloth on right).
Next step…fold the long folded cloth in half to make it shorter as shown in the photo below. The two cloths show the difference between top and bottom. The side with the slit (on left) will be the bottom and the side with the fold (on right) will be the top. It's important to get this right so the bunny ears will be correct.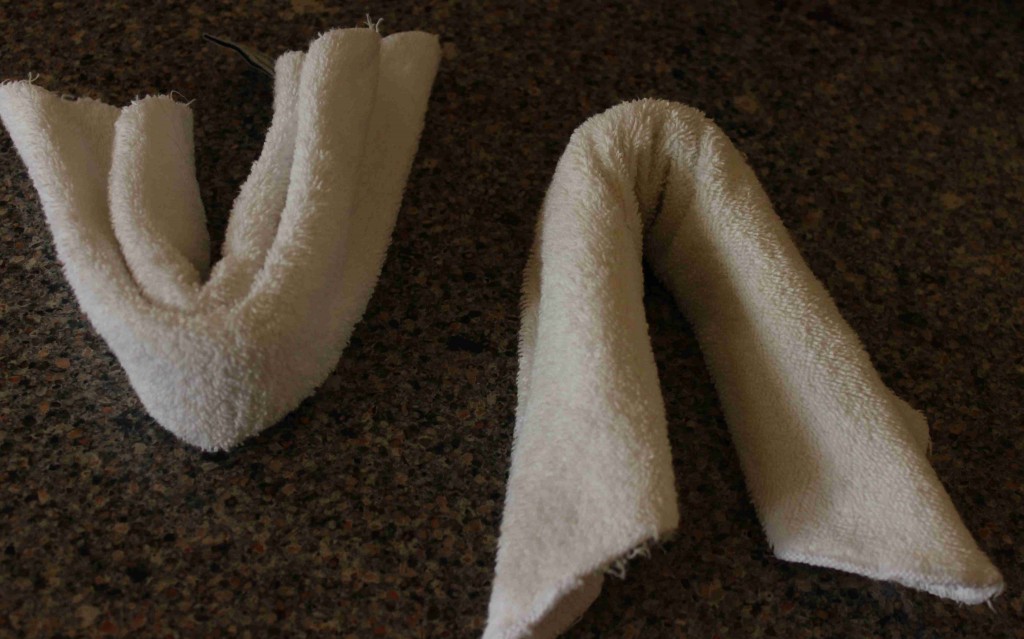 Hold the cloth as shown in the photo below and…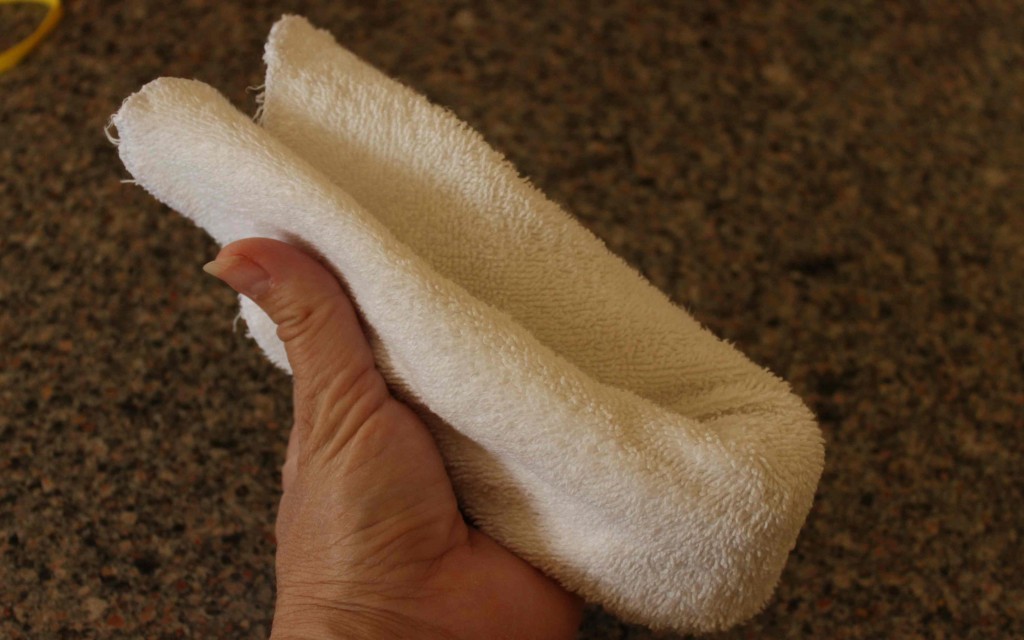 …scrunch/fold it in half like this!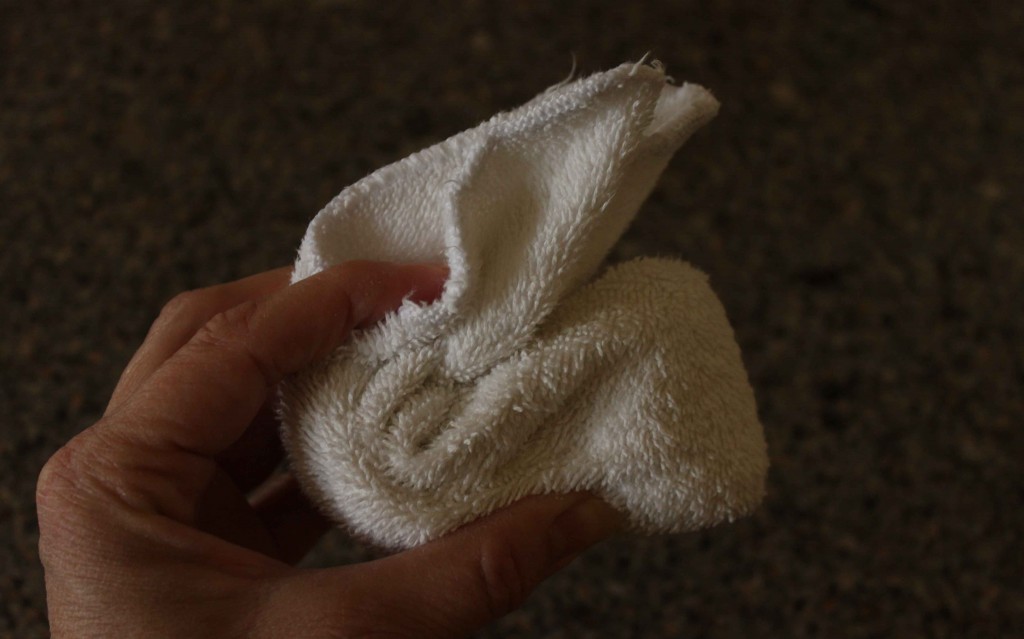 Wrap a colorful rubber band around the bunny's neck and voila! You have bunny. :o)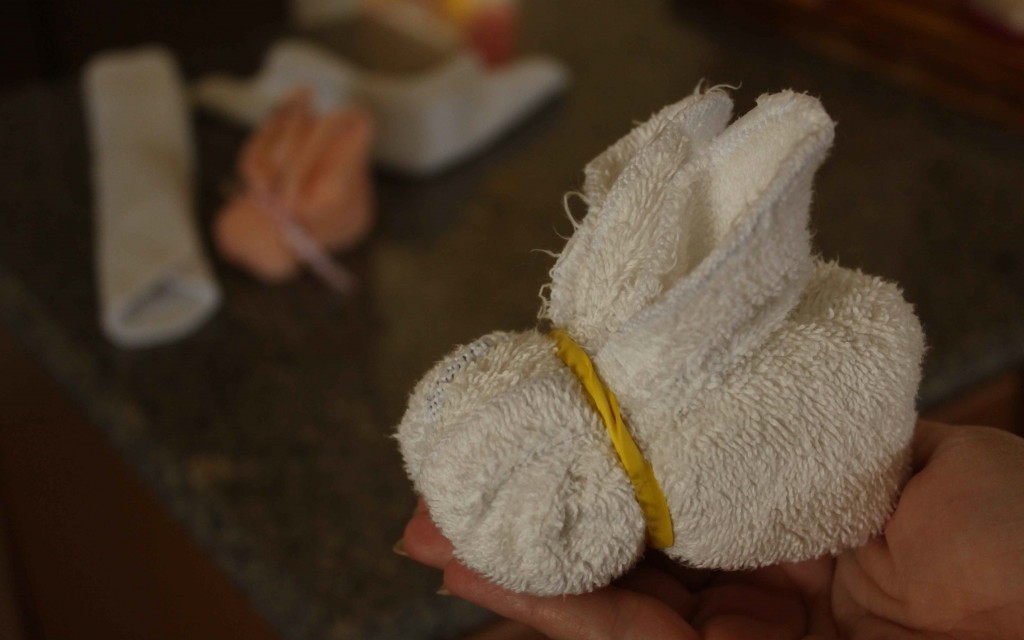 Hoppy Easter, Everybody!!