Writer's Stop at Disney's Hollywood Studios sells a carrot cake cookie that has a reputation for being an amazing, do-not-miss treat. I'm a fan of carrot cake in general, so I was intrigued by all the cookie chatter. Sadly, there's not a gluten-free version (that I'm aware of), so it seemed the only way for me to sample said cookie, was to make one for myself. And that's what I set out to do.
I researched different recipes online and combined a few to make a GF cookie for my #DisneySide @ Home Celebration. They were moist and flavorful…not overly complicated to make. The recipe is definitely worth repeating.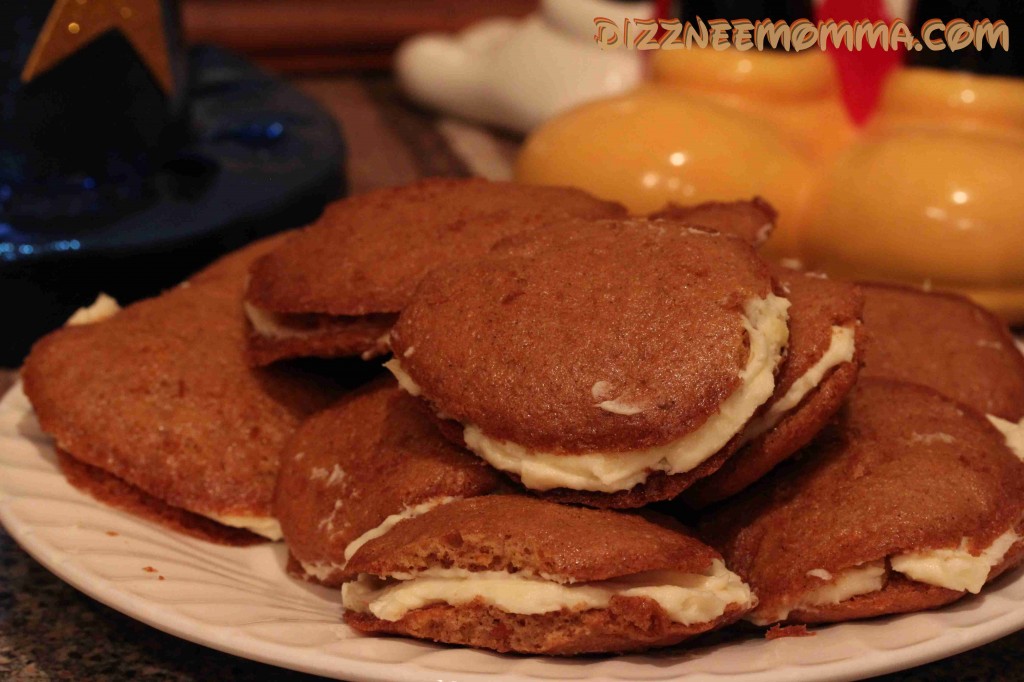 Here's what I did:
Gluten-free (GF) Carrot Cake Batter
2 cups granulated sugar
2 eggs
1 1/2 cup vegetable oil
2 tsp GF vanilla
2 cups GF pizza crust mix
2 tsp baking soda
2 tsp GF baking powder
2 tsp cinnamon
1 tsp salt
3 cups grated carrots
1 cup golden raisins (optional)
Preheat oven to 350º and lightly coat baking sheets with Pam cooking spray.
Cream together sugar, oil, eggs and vanilla with mixer.
In a separate bowl mix together the dry ingredients, then add them to the creamed mixture until well blended. Stir in carrots and raisins.
Drop batter onto baking sheets in small spoonfuls. Bake for 10 minutes, until golden brown. Remove cookies and allow to cool on wire rack.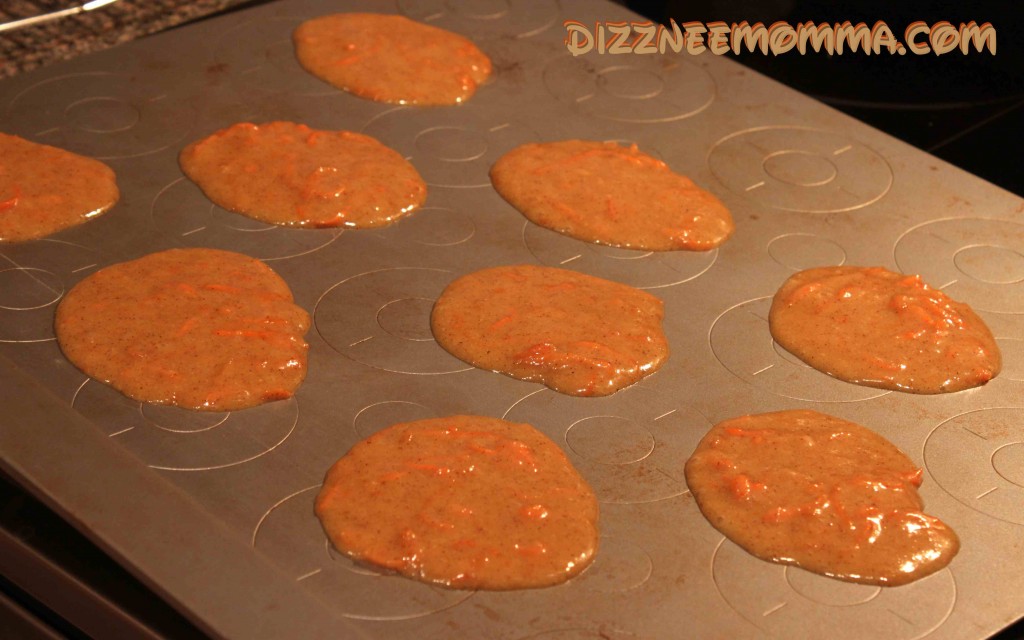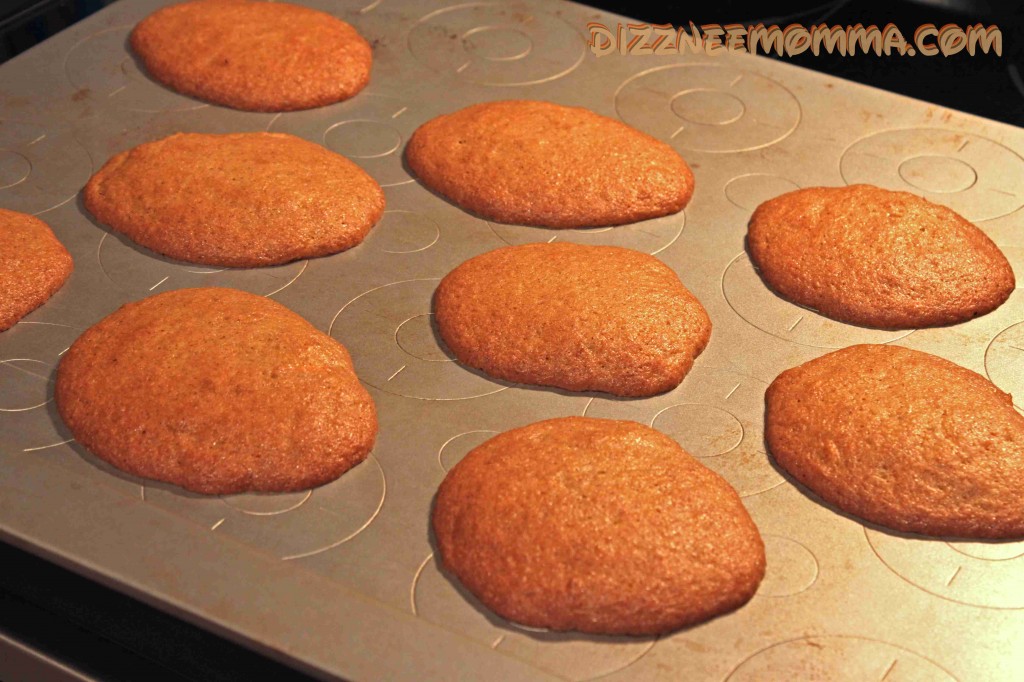 Cookie Frosting/Filling
8 oz cream cheese
8 Tbsp butter
1 cup confectionary sugar
1/2 cup crushed pineapple (drained)
1 tsp vanilla
Whip together, the cream cheese and butter. Slowly add sugar. Whip in pineapple and vanilla until well-blended. Spread frosting mixture liberally on the bottom side of one cookie and then sandwich together with a second cookie.
Store cookies in the refrigerator.
Hopefully, my directions are easy to follow and you end up with the most delicious carrot cake treat you ever will eat. Enjoy!!