The following is an article I wrote last fall for the Adult Side of Disney. You can see the original post here: Disney Collection by Vera Bradley. I'm adding it to this site because it's part of my Disney blogging experience and I want to include it with the rest of MY collection of Disney posts and pictures.
Many thanks to Janice for inviting me to attend the Vera event in her place. It was an interesting learning experience for me and I'm sincerely grateful. Thanks, Janice!! :o)

There's an exciting weekend coming up at Downtown Disney. Tomorrow is the Release Party for the Disney Collection by Vera Bradley. Eager shoppers will be lining up early at o'dark thirty to get their hands on the newest theme park merchandise. Will you be there to choose yours?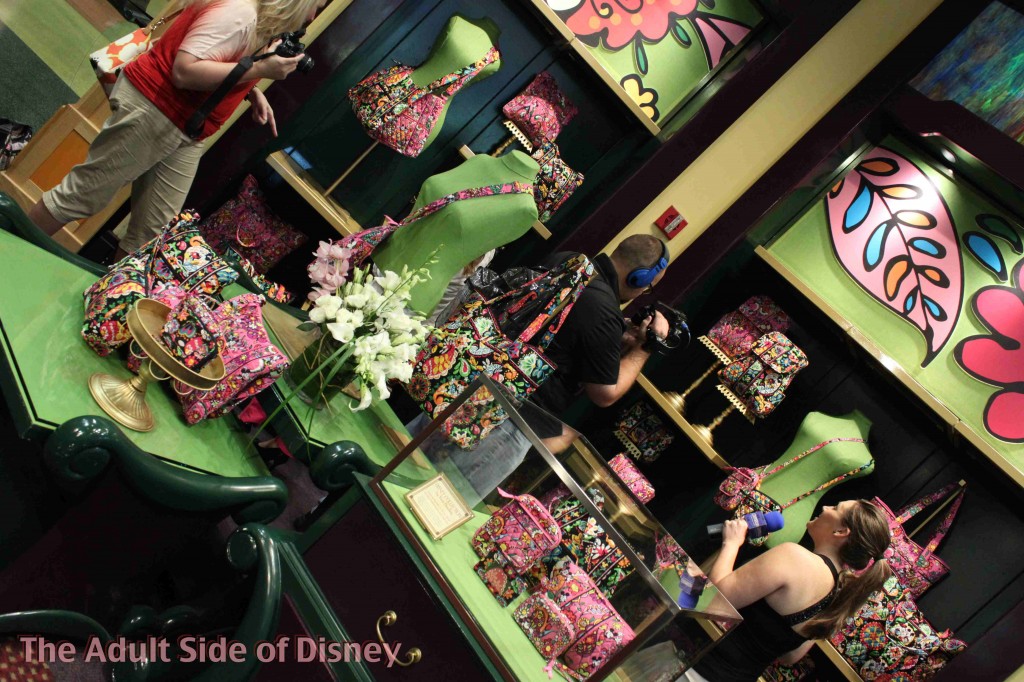 It's been almost seven months since the Vera Bradley's Disney Collection was introduced on the Disney Parks Blog, but it's here at last! I just returned from the media preview (Thank you, Janice!), and I'm really excited about these beautiful new bags.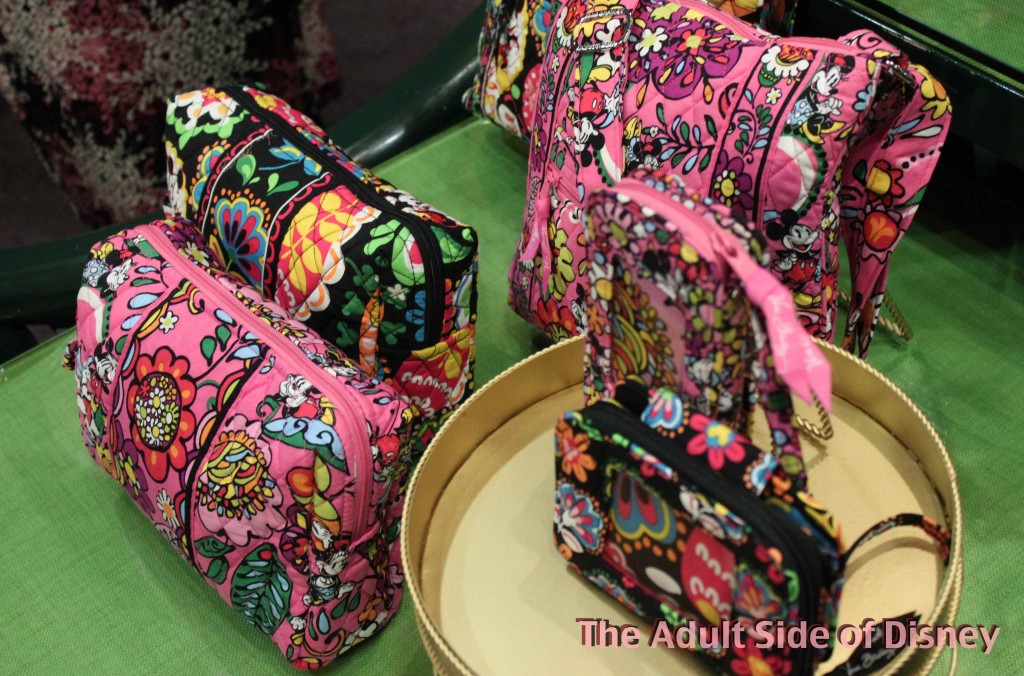 I'm not a girly-girl so much…you can definitely refer to me as low maintenance. I usually wear cut-offs and tank tops and I almost never wear make-up. I'm not big on accessories either, but these VB Disney bags are fantastic and I'm in love with all of them. They're adorable and durable…and oh my gosh, they're washable too!!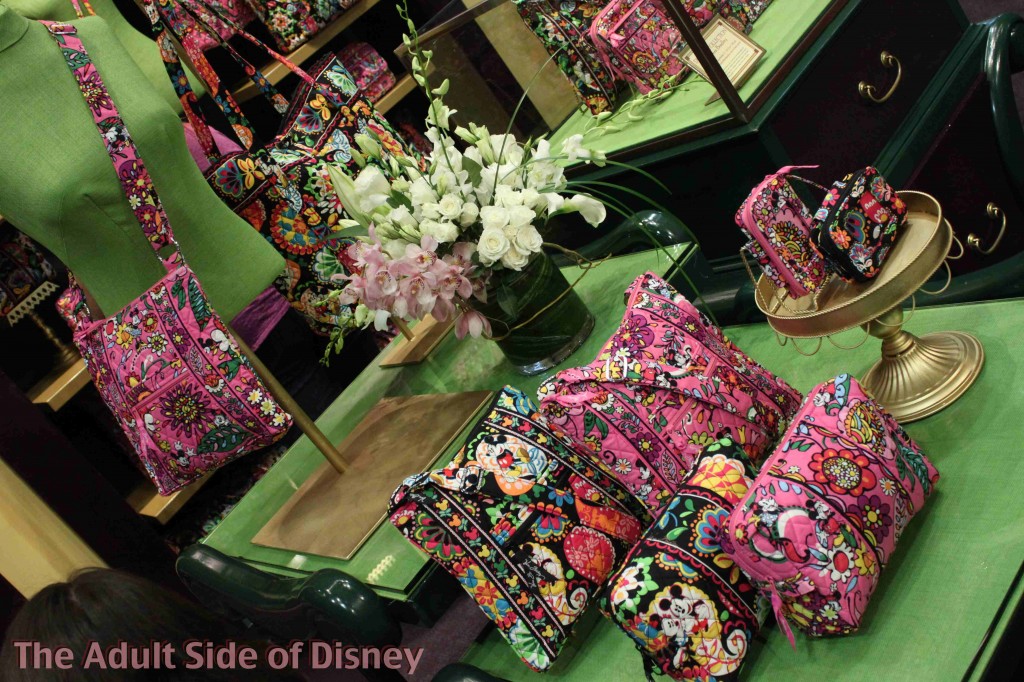 A few early risers tomorrow will not only have the privilege of getting their hands on the first bags to come from the Disney/Vera Bradley collaboration, they'll also get to meet Co-founder and Chief Creative Officer of the Vera Bradley company. She's personable and approachable…line up early for a chance to meet Barbara Bradley Baekgaard. She'll welcome a limited number of new bag owners from 8:00 A.M. to 9:30 A.M. on a first come, first served basis. Cast members will begin dispersing wristbands starts at 4:00 A.M.