Happy Father's Day, everyone! In honor of today's holiday, I'm posting a few shots of my dad during our 1975 family trip to Orlando.
While he's no fan of theme parks, my dad is to blame responsible for my love of all things Disney. When I was growing up, he took our family to Disney big screen movies at the drive-in and selected Disney programs to watch with us on tv. He was responsible for my first visit to Walt Disney World as well. These were always happy times and special treats so I developed an association for Disney with love, fun and family. Thanks, Dad! :o)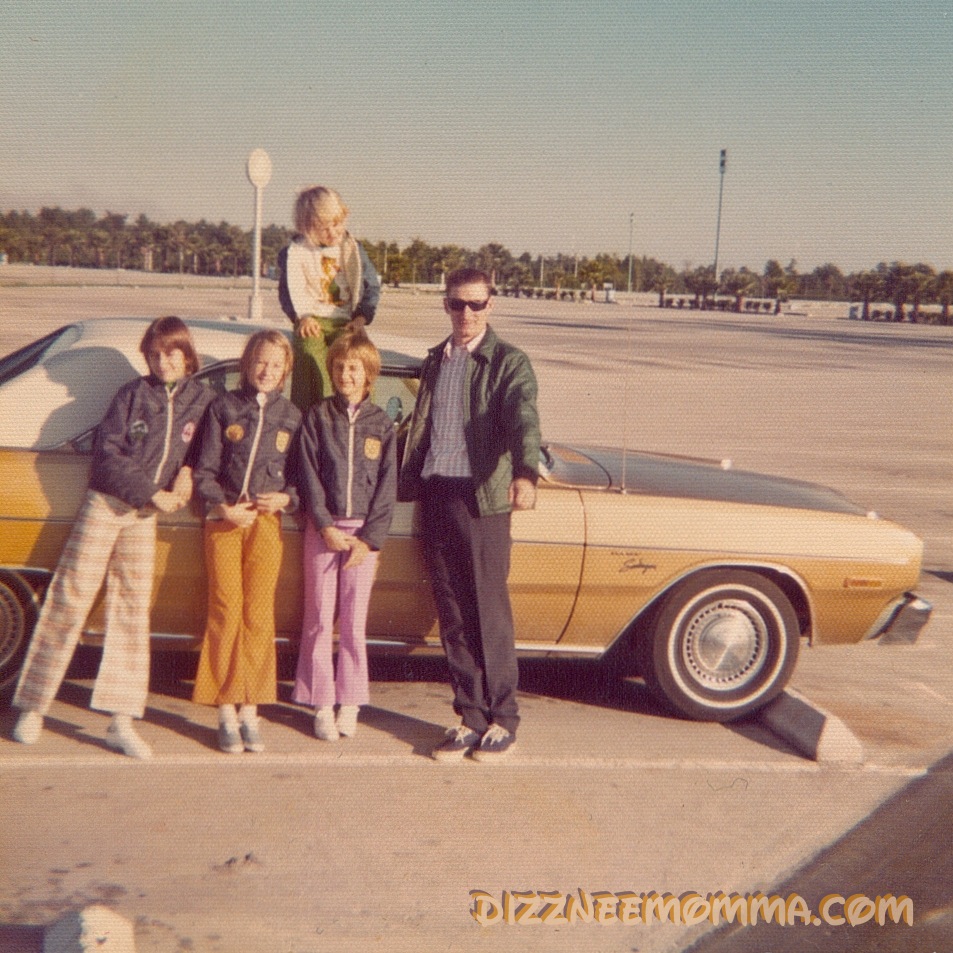 Here we are! My sisters and me with our dad in an empty parking lot in Florida. For some reason, this shot reminds me of the scene in National Lampoon's Family Vacation where the Griswolds finally arrive at Walley World in their Wagon Queen Family Truckster…only to find it closed for refurbishment. I remember our rental car being a bit of a lemon. Holiday ro-oh-oh-oh-oh-oh-oh-oh-oh-oad!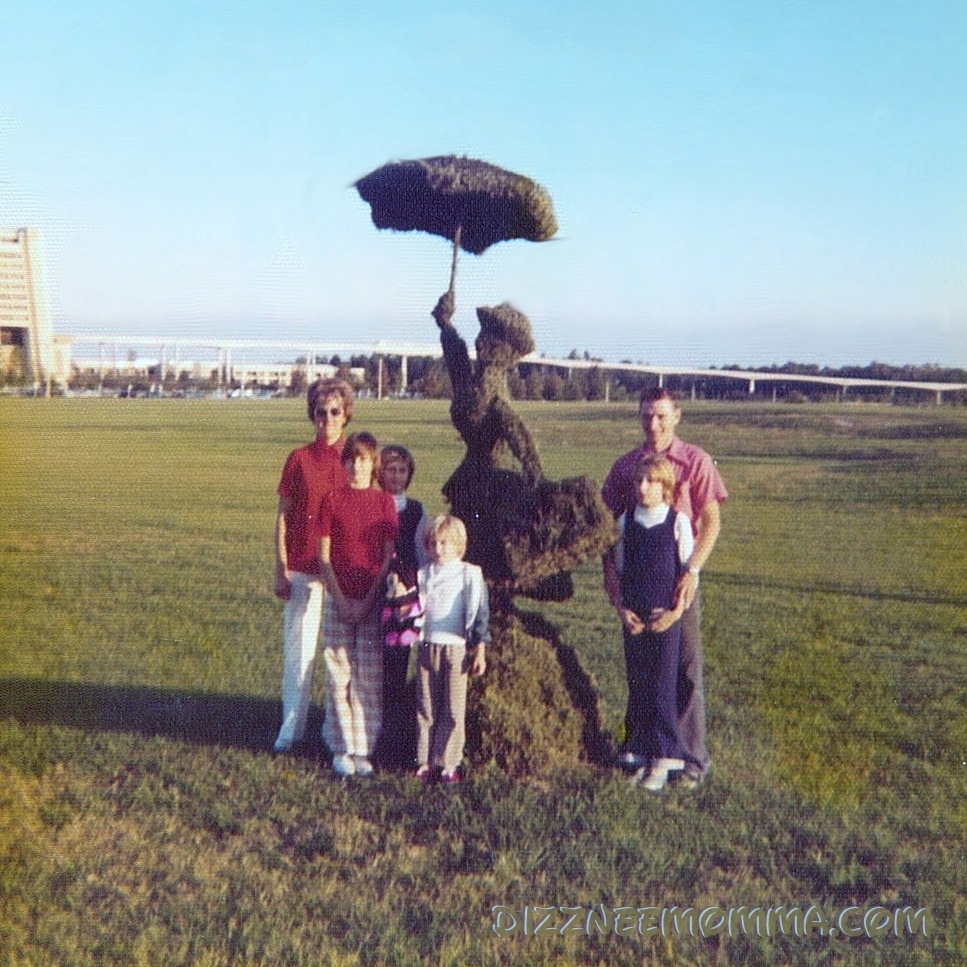 This photo is from the same trip. We're posing in front of Magic Kingdom with a Mary Poppins topiary…Contemporary Resort in the background. There's a lot of open space in this photo that you won't see at the MK these days.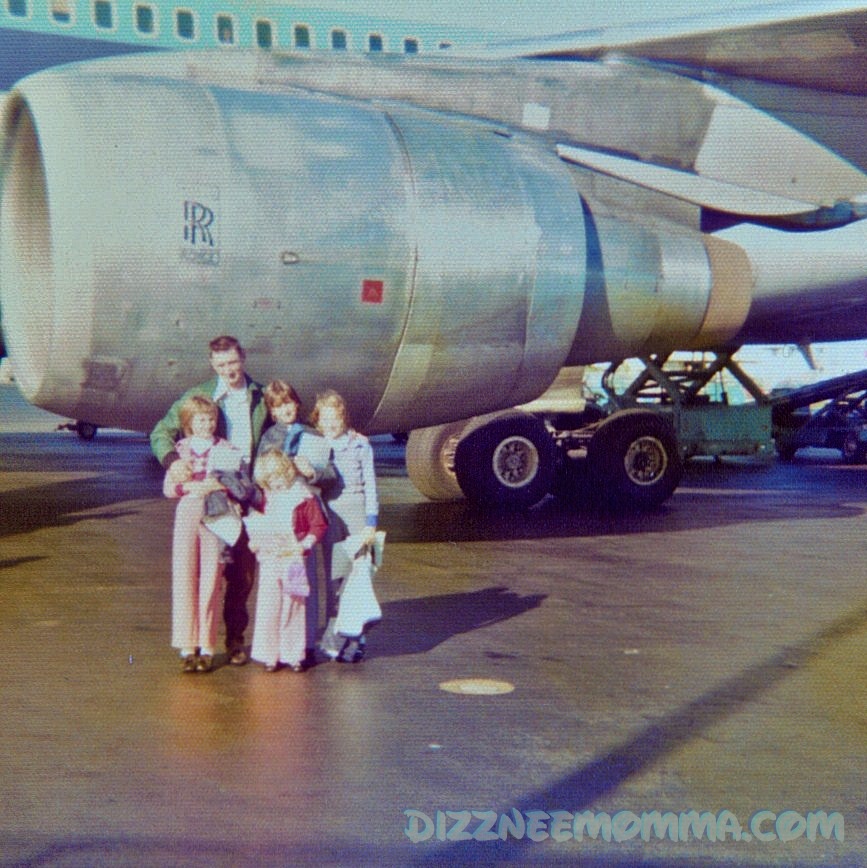 Same trip…now we're posing in front of the jet turbine. How bizarre. You don't see many photos like this now, do ya'?