On the northeastern shore of World Showcase Lagoon lies the quaint country pavilion, called Norway. This cultural venue offers numerous opportunities to learn about the customs and lifestyle of the Norwegian people. You'll find instances of their history and mythology…see examples of their architecture…peek into their livelihoods. You'll taste some of their authentic dishes and treats.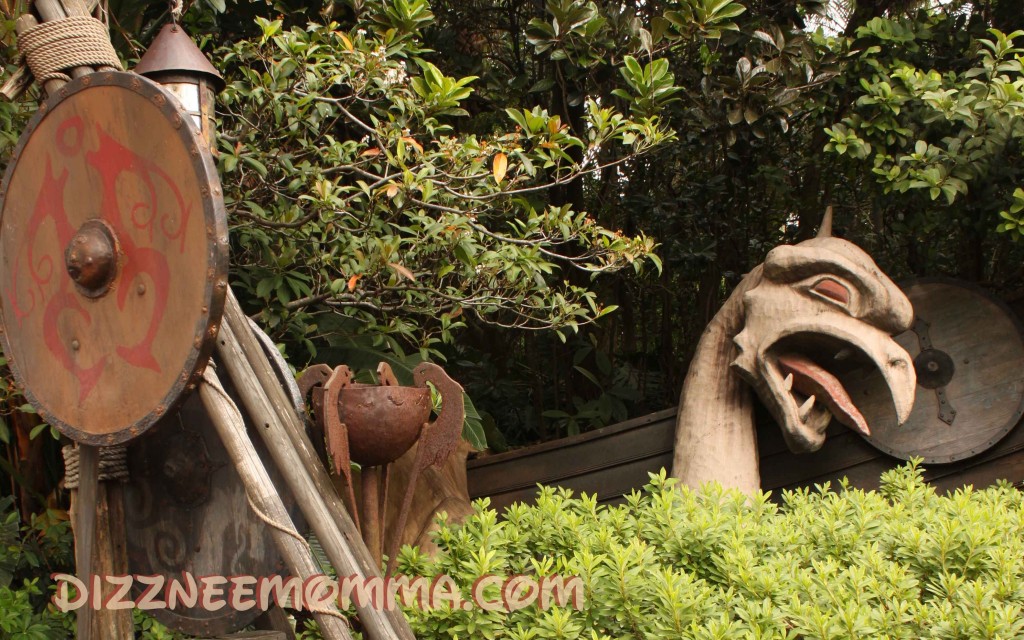 What's there to do in Norway?
Maelstrom – Maelstrom is a dark boat ride with just the right amount of thrill and mystique for the whole family. Aboard your Viking vessel, you'll sail to the days of seafaring warriors and navigate through mythical troll forests. You'll pass by polar bears and puffins before plunging into an oil field in the stormy North Sea, finally docking in a quiet Norwegian harbor. As you exit, you'll pass through the theater, take a seat and watch the movie. It's dated…about 25 years old according to one Norwegian cast member, but it's a nice glimpse of life in Norway. "Our spirit…it lives in our people."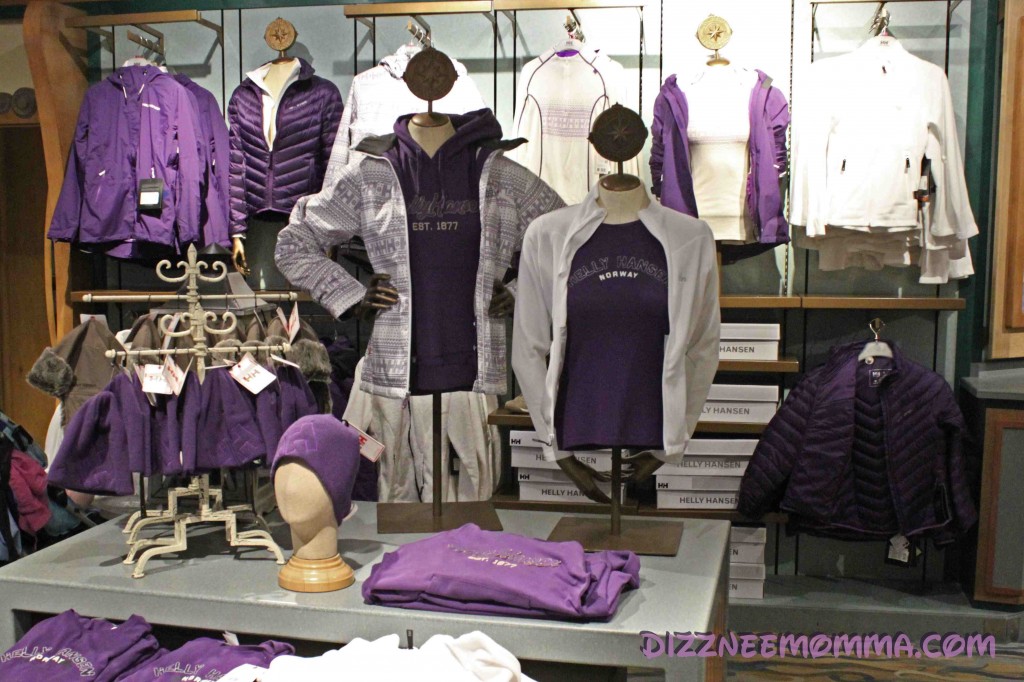 The Puffins Roost – As you exit the Maelstrom theater, you'll find yourself in The Puffins Roost. Puffins is a gift shop with a wide selection of rugged Helly Hansen sportswear, troll figures, books, candies and cookies. Other offerings include stuffed plush toys, T-shirts, sweatshirts and hats. Pick up a sword, a shield and a Viking helmet while you're there and take a photo with the giant troll.
If you appreciate fine perfumes, spray on a sample of Laila before you leave. Made by Oslo born, Geir Ness, Laila is an ambrosial blend of wildflower and fruit. I love this sweet floral fragrance. It's fabulous!
There's a Kidcot Fun Stop inside Puffins as well. Let the kids grab a Perry the Platypus or Duffy the Bear craft to color and carry throughout World Showcase. Kidcot cast members in each country will add a stamp, drawings and/or remarks if you ask.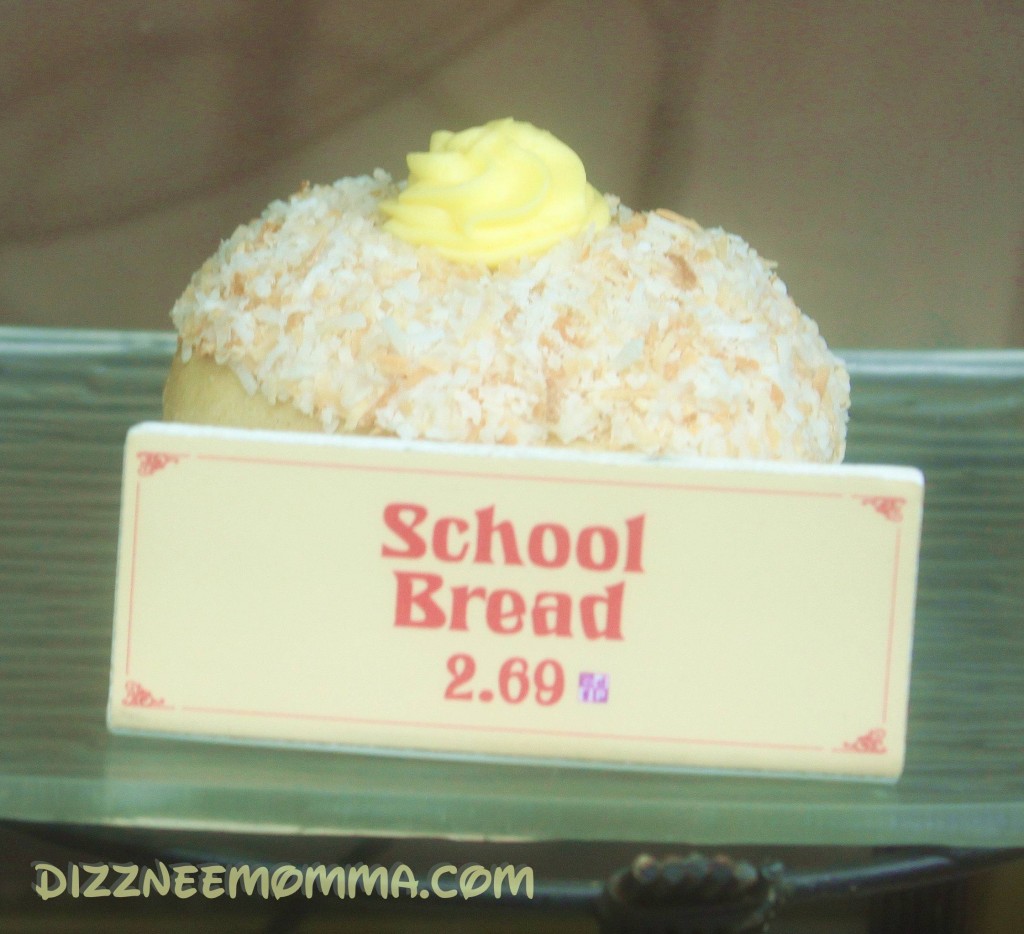 Kringla Bakeri og Kafé – Just outside of Puffins, lies Kringla Bakeri. Inside you'll find sandwiches, coffees and a variety of delicious baked goods. The outdoor seating area is covered but open. Green grasses and pastel flowers carpet the roof top.
Stave Church – Probably the most noticeable structure in Epcot's Norway is the Stave Church. A step inside will take you back in time as you explore the historical exhibit, "Vikings: Conquerors of the Sea." Ancient weapons and artifacts are on display alongside life sized models of historical Norwegian figures.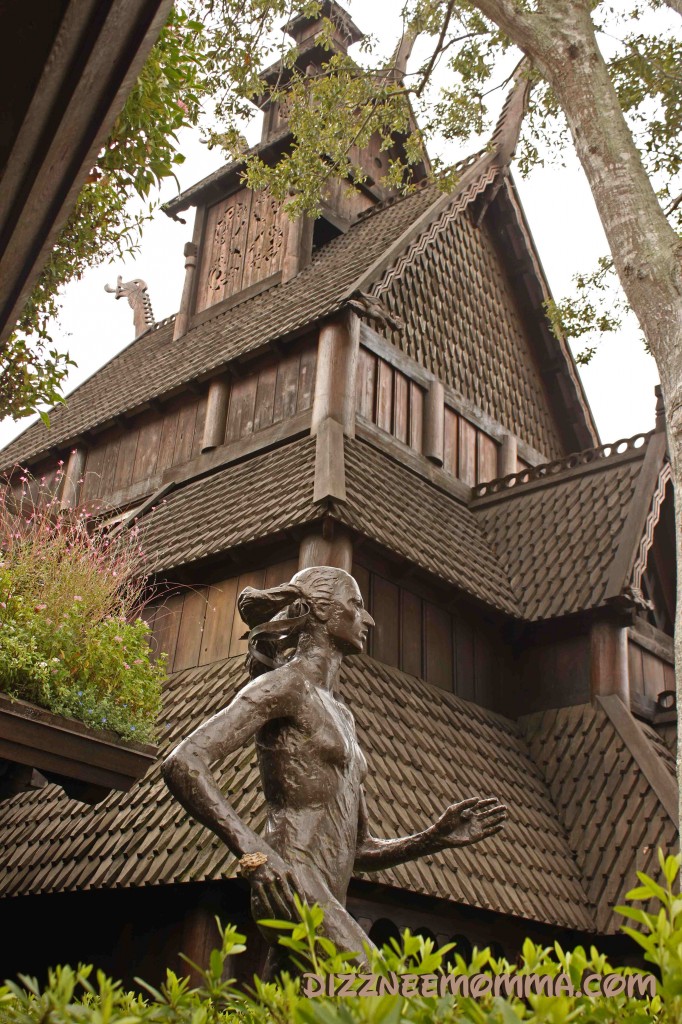 Akershus Royal Banquet Hall – Reserve a table at Akershus where you can enjoy a "Taste of Norway" and some American favorites as well. The Disney princesses visit during breakfast, lunch and dinner, so don't forget your camera and autograph books. To see what's on the Akershus dinner menu, click here: AllEars.Net Menus.
Be sure to include the Norway Pavilion in your next Epcot visit…a lot of interesting things to see, touch, smell and taste there.