I've skipped a few Wordless Wednesday posts recently and this does not sit well with me. I've been faithfully posting WW for the past two and a half years, so I opted to share the reason I missed posting this week. Hopefully this will ease my guilt and feelings of failure. Fingers crossed! ;o)
I've been busily trying to get ready for Mickey's Not So Scary Halloween Party. Garment construction went very well and our costumes turned out nicely. But at almost the last minute, I decided to forgo the hard ticket party and reserved a night at Disney's Beach Club Villas instead. I'd heard that the resorts offer Halloween activities so we chose to go a quieter, less crowded route. Here are a few photos from our evening of spooktacular fun!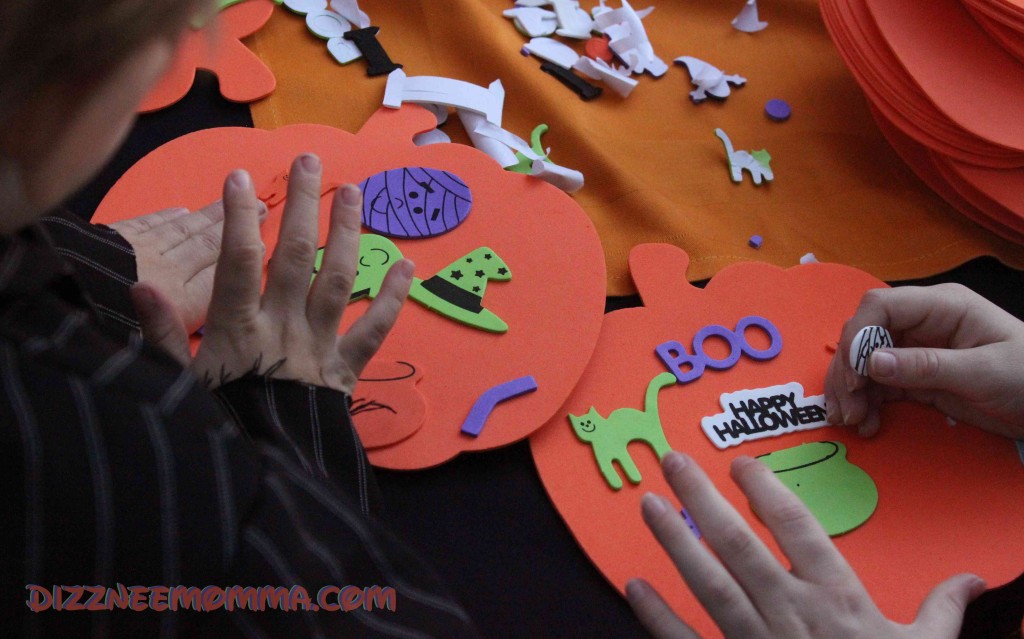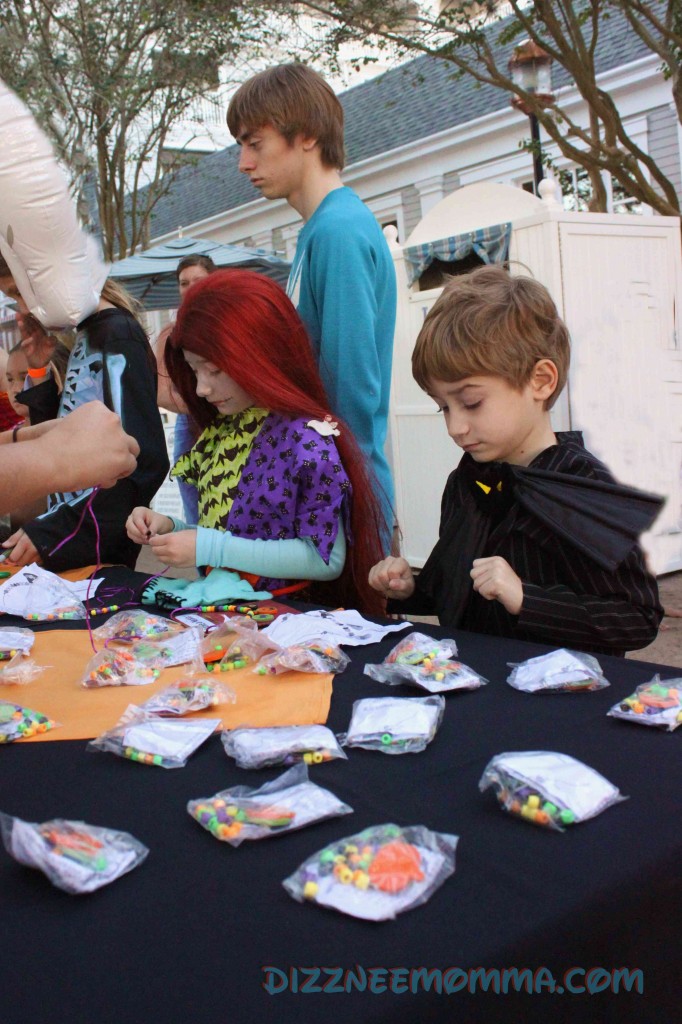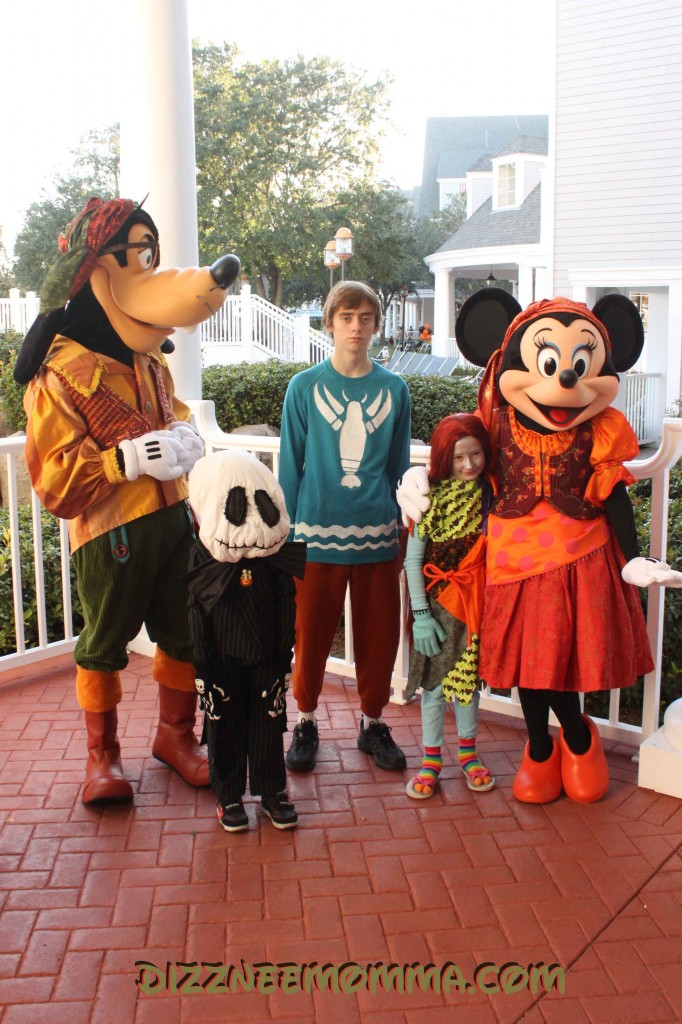 We ended up with some of our favorite candies, several craft projects to display and/or finish at home and a couple new board games that we won in the costume contest. We took Spookiest in the 0-5 year old division and also took Spookiest in the Family category.
Hopefully, I burned a ton of calories too. We walked all the way around Crescent Lake then walked a whole lot more during evening Extra Magic Hours at Epcot. Truly a night of fun!