While browsing through One Man's Dream last month, I spotted the mock up of the new Ariel attraction. It opens later this year as part of the newly expanded Fantasyland. Wow! What a fantastic addition to the Magic Kingdom. I can't wait to ride!
I took some photos of the models and shot a photo of the actual attraction over at the Magic Kingdom. Thought I'd share what I saw. Not the easiest things to photograph due to obstacles like a huge construction wall, dirty hand prints on the glass showcase and blazing overhead lights…but I'm posting the best of what I have. Hopefully you can get the gist of what's to come from them.
Be sure to click each photo for a closer look. Use your browsers "Back" button to return to this post.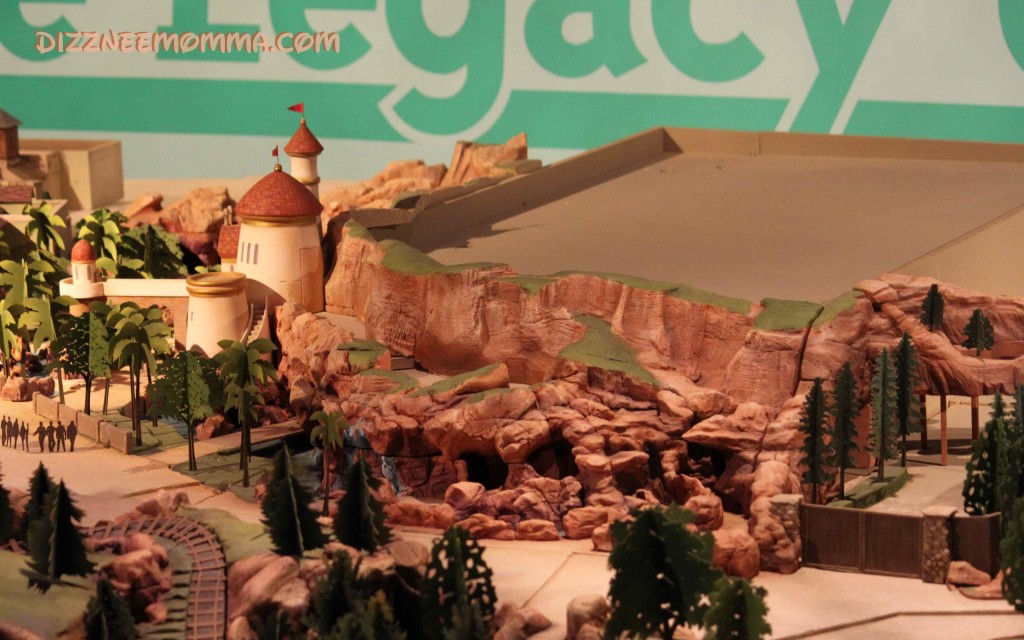 This is part of very large display of the entire Fantasyland expansion. Very cool thing to see in person.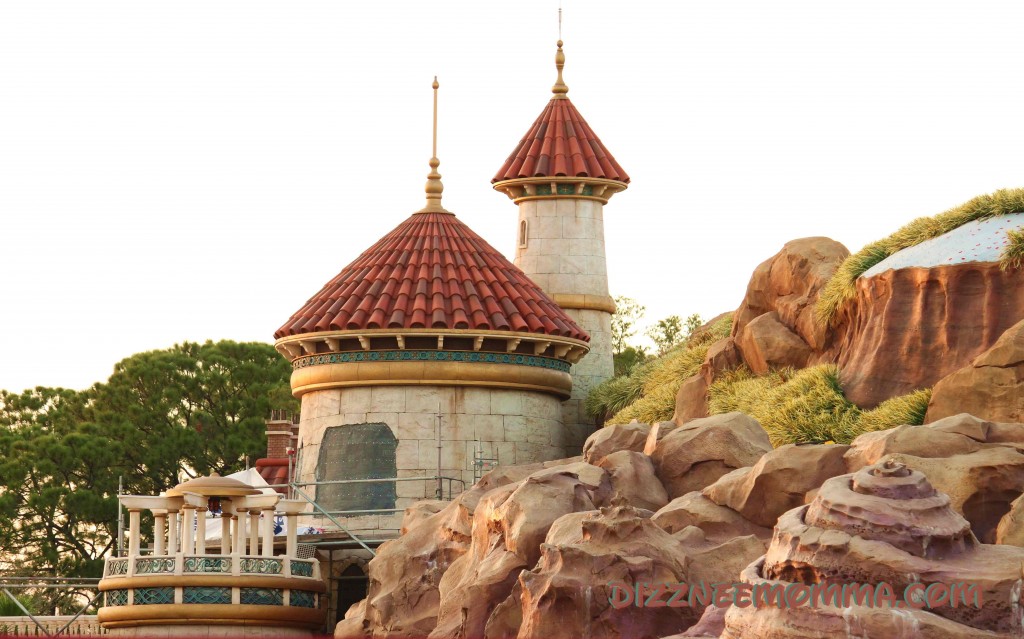 A peek over the construction fence from Storybook Circus. I just love the look of Prince Eric's castle. This is going to be such a great attraction!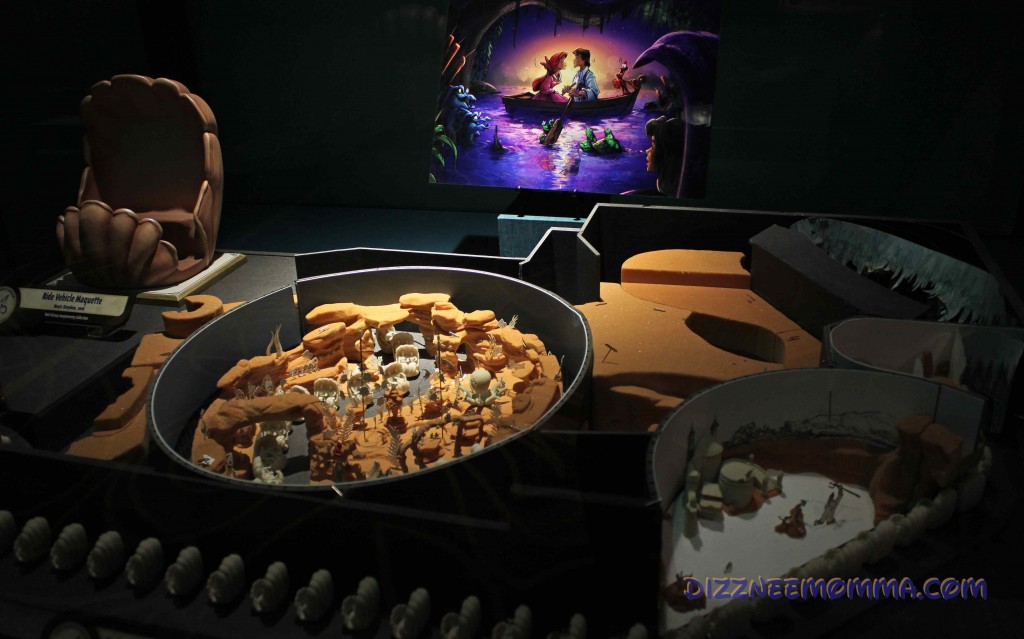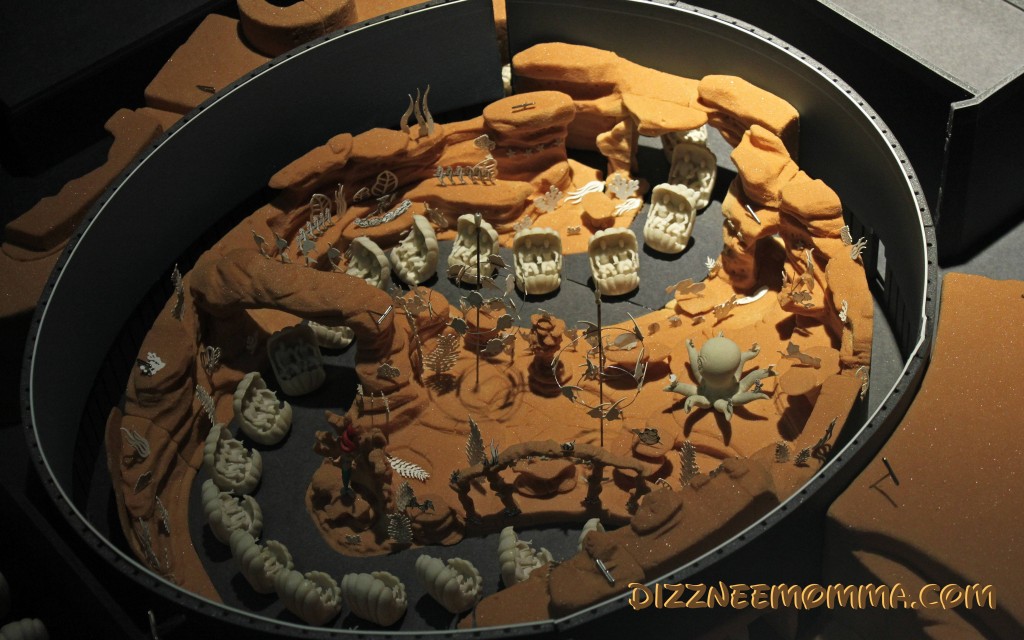 Looking down into the model…the first room takes us from the seashore into the sea.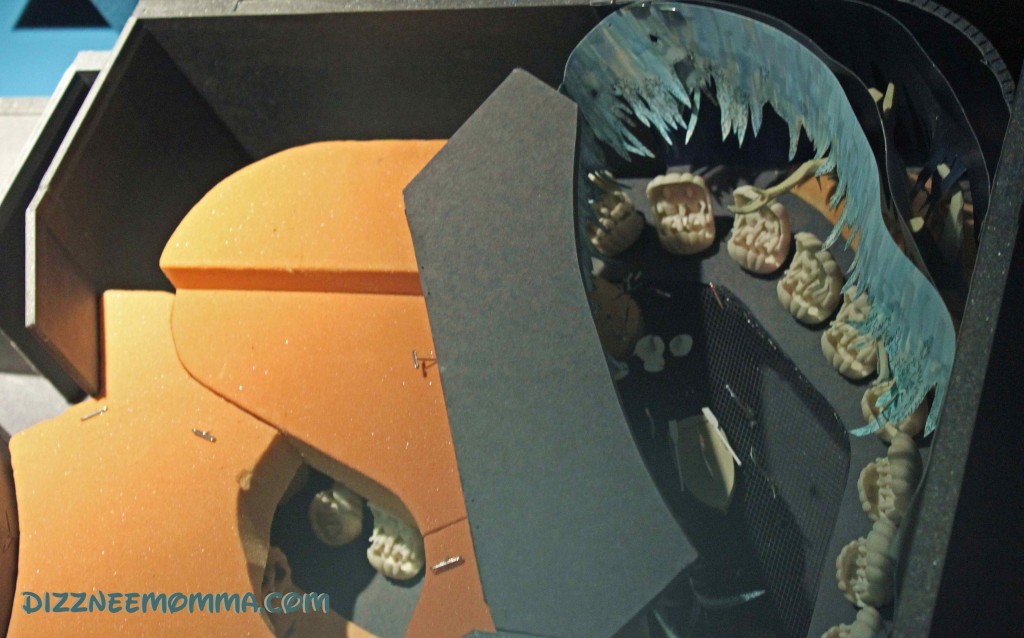 We're all familiar with the "Kiss the Girl" scene.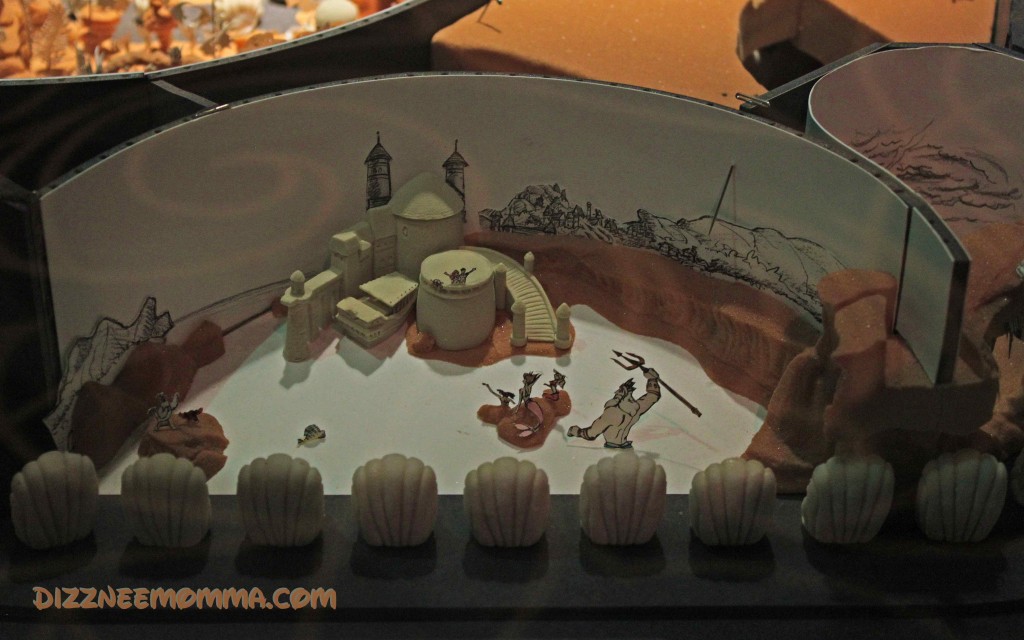 And they lived Happily Ever After!
I'm really looking forward to the Passholder Sneak Preview coming up in November! Should have more photos to share then, so be sure to come back!