I've been mulling over the idea for some time now. Years, in fact. Relocating to Florida to work for the Mouse some day.
I just migrated this website. That was scary enough but I made it. I'm here…in my new bloggy home and I love it!
I need to make this bigger move happen now…while it's still an option. I may regret doing it, but I'm just certain I'll regret it if I don't. I can always come back home if I need to. I sincerely hope I don't want to…or need to.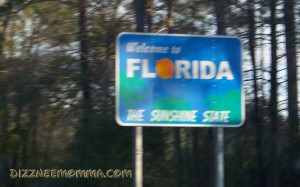 I've avoided broadcasting the news…afraid to toot the horn too soon…then fall flat on my face. But I have a trip planned now, to go check out houses.
Adventure is out there!
********************
April 26, 2012–And then it hits. The thing you knew could possibly happen…happens. Family medical emergency. Doubts resurface. What am I doing? Am I still moving to FL? House-hunting trip canceled…or postponed?
It's best to be realistic. Life scares me. I'm gonna do it anyway.