Yeah! You're going to Walt Disney World! Hip, hip hooray!! While there's plenty to do outside the parks, chances are…you want to visit at least one of Disney's four major theme parks.
You're going to need tickets!
Disney offers a variety of resorts, restaurants and recreation to suit different tastes and budgets. They offer various ticket options as well. So, how do you decide which ticket is right for you?
First off…How many days will you need?
Once you've bought a 3-day theme park ticket, the cost to add on subsequent days is smaller.
Currently (March 2017), a 3-day adult theme park ticket will set you back, about $308. This includes tax. To add on a 4th day, you need about $65 more. To add on a 5th…another $21…a 6th, add another $21…a 7th, add another $21. A full week of Disney parks fun for one adult will cost approximately $437. That's only $129 more for the additional 4 full days! You can purchase multi-day tickets for up to ten days.
If you click the following link, you can view a comparison chart on the official Disney website: Magic Your Way Facts & Prices. Please note…the prices there do not include tax and they are out-of-date. See current ticket prices here: WDW Ticket Purchase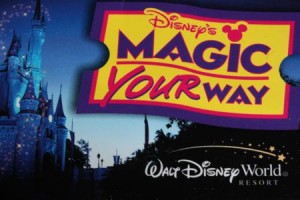 What is a Multi-Day Theme Park Ticket?
A multi-day ticket is the base admission ticket for the four major WDW theme parks. This ticket allows you entry into any one park on any given day. You're able to leave and re-enter at will, but only at one park per day. The four parks covered include Magic Kingdom, Epcot, Hollywood Studios and Animal Kingdom.
What's the Park Hopper Option?
If you wish to visit more than one park in a single day, you'll need to add the hopper option to your base multi-day ticket. The cost to add Park Hopper Option is roughly $80/adult for any 4- to 10-day pass. If you're unsure if you'll use the hopper feature…just go with basic tickets and upgrade with Hopper Option later during your trip if you want use it.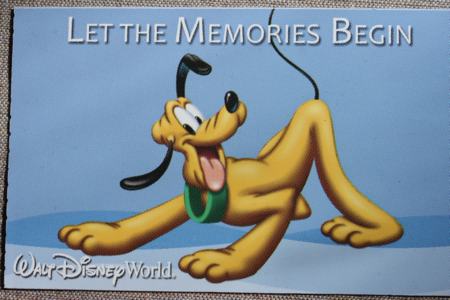 What's the Park Hopper Plus Option?
Do you plan to visit one of the two Disney water parks? Go out for a little putt-putt golf? Want to check out ESPN Wide World of Sports Complex? or Disney's Oak Trail Golf Course? These additional venues are included in the Park Hopper Plus option. This feature can be added to any Park Hopper ticket for an extra $15/ticket. The exact number of Park Hopper Plus visits you get will depend on how many days your ticket is good for. Like the Park Hopper option, Park Hopper Plus can be added later during your trip.
Annual passes are another option, but I won't go into those right now.
If you're looking for more detailed, easy-to-understand ticket information, visit MouseSavers.com for their advice, tips and tricks. A true treasure trove of knowledge there!
And if you have questions, please leave a comment below or send me an email and I'll respond ASAP. Let's get you on your Magical way!